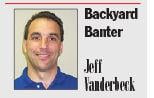 Last week, a prayer rally was held, which could be the start of a movement or it may backfire if people are not careful.
The Pray Anyway rally that was held at East Ridge High School was in response to the prayer lockers being removed from schools. A few weeks ago, lockers were set up for prayer requests. But because it was not a student-led initiative, the Americans United for Separation of Church and State screamed "foul" and demanded separation between church and state, forcing the schools to do away with the prayer lockers.
Consequently, students led the next initiative and asked for their own prayer lockers, which is OK. So now, the schools have student-led prayer lockers and all is good. Right?
One of the guest speakers at the rally was extremist Greg Locke, who is a pastor of a church in Tennessee. Locke became famous when he criticized Target for having gender-neutral bathrooms. He has allegations against him about abuse and abandonment with his family. He received criticism because he preaches against divorce, but divorced his wife and ran off with his ex-wife's best friend, who also happens to be the church secretary. Some are calling him a hypocrite.
During his speech to very vulnerable young people, he made comments that can be taken out of context. And if you add his Internet popularity, radical views and the young impressionable kids, it could be a recipe for disaster.
He claims that we are raising a generation of "cowards," but thanked the community for standing up for their rights to have a prayer locker. He also said that obeying the law is good, but if it contradicts what God's law is, then people should follow God's law and disregard the laws of man.  
Locke has a reputation of being an ultra-conservative preacher with no room for interpretation. His messages are of radical values and he wants people follow his beliefs, if they are to be Christians, with no room for compromise or exception.
I think the organizers of the event could have researched and found a better role model for the keynote speaker. If Locke's beliefs and words are taken verbatim, you may see some radical changes in students' views and beliefs, which may not be consistent with the Bible.
I do not profess in anyway to be a theologian. But spewing words of hate and intolerance are not in any Bible verse I read.
Local pastor Aaron Butler from Elkhorn City, the rally's organizer, said  "they" are trying to take Christ out of everything and that "they" should stay out of this community's business.
I think the rally could be a good thing. I just think a clear separation needs to be in place and people of influence should not be so extreme. What will happen when the radical Muslims or Neo-Nazi's want to hold a rally in the school?
Thanks for reading the News-Express, and Epstein didn't kill himself.