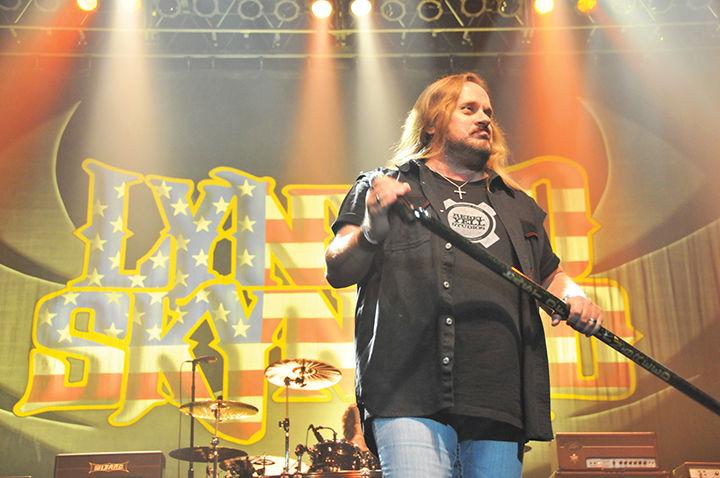 On Tuesday, the Appalachian Wireless Arena announced that southern rock icons Lynyrd Skynyrd will be joined by special guest Travis Tritt as the southern rock legends make their return to Pikeville as a part of their farewell tour
According to a statement from the arena, after a career that has spanned more than 40 years, which includes a catalog of more than 60 albums with more than 30 million units sold, the band announced their "Last of the Street Survivors Farewell Tour" in 2018.
Produced by Live Nation, Lynyrd Skynyrd career-concluding farewell tour has made more than 100 stops in the U.S. and internationally over the last two years and after promising their loyal fans one last visit to every venue the band has previously played, the farewell tour will continue into 2020 with the band making its return to Pikeville on Friday, May 8.
"We've said we want to play every venue and market we've ever visited around the world one last time and even some places we haven't, so we get to see all of Skynyrd Nation," said the band's lead singer Johnny Van Zant. "We are getting close!"
Lynyrd Skynyrd's tour name derives from the band's song, "The Last of the Street Survivors" from its fifth studio album "Street Survivors." The album that is certified multi-platinum by the RIAA also includes the platinum-certified single, "What's Your Name."
Appalachian Wireless Arena Senior Director of Sales and Marketing Josh Kessler told the News-Express the arena is excited to be a part of the iconic band's farewell tour.
"We are thrilled to have Lynyrd Skynyrd in Pikeville for the 'Last of the Street Survivors Farewell Tour,'" Kessler said. "This is, so far, the only Kentucky date and the final time to see them in Pikeville."
Kessler added that patrons shouldn't wait to get tickets as he expects them to go quickly.
Tickets can be purchased at the Community Trust Bank Box Office, or Ticketmaster. Ticket sales to the general public begin at 10 a.m.Friday, Dec. 6