As unpaid Quest Energy miners in Pike County continued Tuesday to block a train from moving through an intersection in Kimper, legislators in Frankfort were discussing not only their plight but also challenges facing the industry in the future.
Both 31st Dist. Sen. Phillip Wheeler, who represents Pike County, and 29th Dist. Sen. Johnny Ray Turner, who represents Floyd, Harlan, Knott and Letcher counties, brought the issue up during Tuesday's session of the Senate. However, Senate President Robert Stivers, of Manchester, also addressed the issue, while also warning the legislature that this isn't the only coal issue facing the legislature.
Turner spoke first, pointing to the Quest Energy issue as a reminder of why he filed Senate Bill 27 in the wake of the Blackjewel bankruptcy in July, during which 1,100 workers were left without several weeks of pay and many blocked a train in Harlan County until payment was received.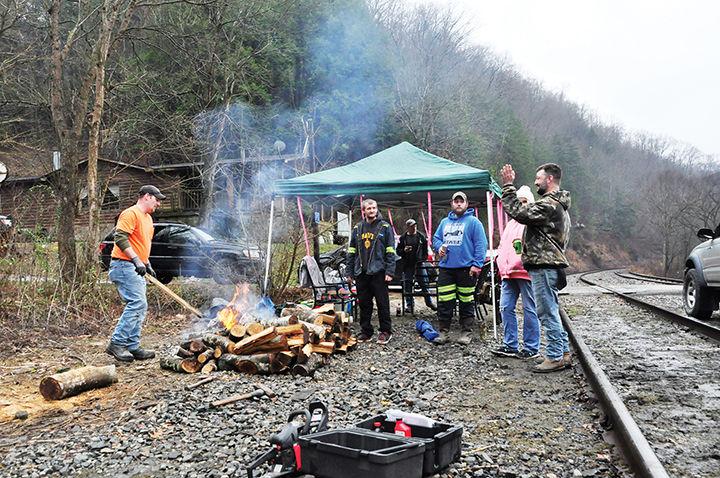 "After they were mistreated, I prefiled a bill to try to make sure this doesn't happen again," Turner said. "I think it's ironic that we hear that 'Coal Keeps the Lights On' ... and some said that these miners are struggling to pay their electricity bills."
Senate Bill 27, currently before the Senate Natural Resources and Energy Committee, would take several actions, mainly pointed at ensuring that mining companies follow the state's bonding regulations and providing remedial measures in cases such as Blackjewel, in which it was found that the company didn't have the required bonding that would have paid the workers.
That it's happening again, Wheeler said during the session, is wrong and the legislature must stand with the workers.
"For the second time in six months, we see miners, who struggle daily in their lives doing some of the hardest work imaginable, go without pay, go without wages for the work that they've done," Wheeler said. "I think it is important that this body stand with them and stand for all workers that have done a hard day's work, that they get their day's pay.
"I will not rest until we have adequate protections in place that these miners get paid," he said.
Stivers said his office is willing to assist the office of Gov. Andy Beshear in dealing with these issues, especially general counsel Jeff Harmon, who worked on the Blackjewel issue as an attorney for the Kentucky Energy and Environment Cabinet in the previous administration.
"We're willing to assist and do whatever's necessary to go into bankruptcy court to see that these individuals get their pay," he said. "We'd be glad to work with them and do what we can to make sure that these circumstances and events don't come up in the future."
However, Stivers pointed out that Quest Energy's taking of the companies it has taken was not an action approved by either the administration of Gov. Matt Bevin or Beshear's administration.
"Understand how Quest got access to the assets — it was not a decision of this administration or the prior administration. It was actually a decision of the bankruptcy court and bankruptcy trustee," he said. "And I truly have to question the judgment of the trustee for allowing an entity to take control of these assets without having the financial wherewithal to adequately manage them, see they get people paid and meet the requirements and restrictions, duties and obligations to the state."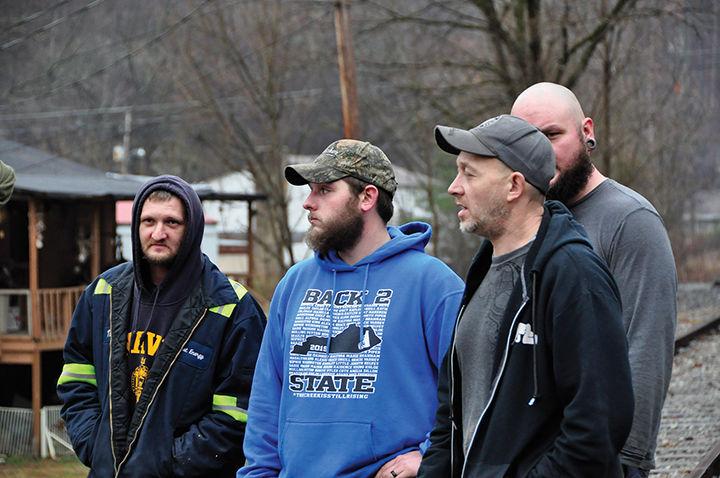 Stivers also pointed out that the legislature has further issues on tap dealing with the coal industry in the future, which could have a great deal of impact on the state and coal companies.
"For the legacy Black Lung claims, there is a per ton assessment," he said. "A few years ago ... in the waning days of the session, we came with a quick fix that helped a lot of coal companies stay in business by changing the formula. With fewer and fewer tons being mined and fewer and fewer coal companies in the industry, a greater burden and a higher tax rate is subject to come in soon. That will do nothing but impair and potentially imperil any company that is currently working to continue to pay for those legacy or unfunded liabilities for Black Lung."
Also, Stivers said there is great concern over companies going to bankruptcy versus their obligations to the state for reclamation bonds.
"We really need to look at the process and policy or we could have some real liabilities that we are exposed to because of the waning and declining direction of the coal industry," Stivers said.
All these issues, Stivers said, will bear on the coal industry heavily.
"These circumstances will put extreme pressures — economic pressures — on what little coal industry we have left," he said.