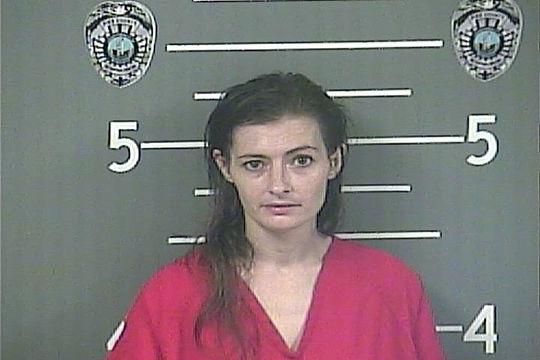 A Mouthcard woman was arrested Wednesday evening after, Kentucky State Police said, a visit to her residence led the responding trooper to believe that the children were placed in harm by conditions there.
According to court documents, KSP Trooper T. Ritchie responded with social services to the Big Hackneys Creek residence of Melinda Adams, 34, where she was living with her two small children.
Ritchie wrote that the youngest child still had pancake syrup in his hair and on his face from when the trooper had been at the residence two days before.
While looking at the residence, Ritchie wrote, he noticed multiple electrical wires taped throughout the floor. All doors inside the residence, including the bathroom door, Ritchie wrote, were tied together with string, allowing no access, and a board blocked the kitchen from the living room.
Adams, the citation said, had made no effort to clean up the residence since a prevention plan was put in place by social services, and told the trooper there was no hot water in the house and only the living room had electrical service.
One heater in the living room, Ritchie wrote, was the only source of heat throughout the residence.
Ritchie wrote in the citation that the conditions at the residence placed the children in harm. The children were placed by social services and Adams was lodged in the Pike County Detention Center on a charge of endangering the welfare of a minor.
Court documents show she pleaded not guilty Thursday and was ordered held on her own recognizance by Pike District Judge Tommy May. Jail records show she was released Thursday and is scheduled to be back in court July 23 with orders that she follow all recommendations of social services and have no new violation of the law.