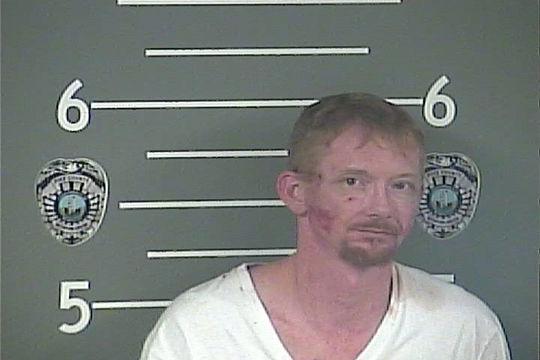 A Pikeville man is facing charges including strangulation after a domestic violence incident which, officers said, led to the suspect assaulting them.
According to court documents, Kentucky State Police Trooper M. Branham responded to a call in which it was reported that Dike Newsome, 36, of Mikes Branch, was dragging a female around his residence and that there was a small child in the home.
Upon Branham's arrival, the citation said, Newsome walked into the residence, while the victim told the trooper that she had been dragged out of the house and down the stairs by her hair and that Newsome had strangled her to the point she could not breathe and was scared for her life.
The victim, Branham wrote, also had an Emergency Protective Order against Newsome at the time of the incident.
Branham and Pikeville Police Lt. Russell Blankenship informed Newsome he was under arrest, at which time Newsome refused to walk outside the residence. Branham wrote that when he attempted to place handcuffs on Newsome, Newsome jerked away from the officers and was taken to the ground by the officers.
Newsome was lodged in the Pike County Detention Center on charges of violating an EPO/DVO, strangulation, fourth-degree assault, resisting arrest, menacing, terroristic threatening, endangering the welfare of a minor and second-degree wanton endangerment of a police officer.
Court documents show Newsome pleaded not guilty Monday before Pike District Judge Robert Wright, who ordered him held on a $10,000 cash bond.