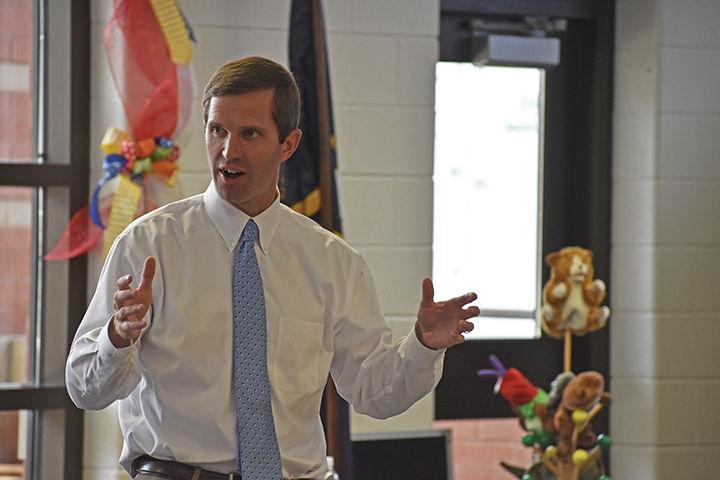 After a hard-fought race for the governor's seat, Democrat Andy Beshear emerged victorious last month, beating Republican Matt Bevin.
Beshear could face a challenge in that both the House and Senate are Republican-controlled. However, local members of the House are saying that they are hopeful that bipartisanship will rule the day when they convene for the 2020 General Assembly in just over a month.
93rd Dist. state Rep. Chris Harris is one of the five House Democratic legislators and the sole legislator from the mountains of Eastern Kentucky to serve on Gov.-elect Beshear's transition team. Harris is the legislator on the committee reviewing the state's Transportation Cabinet.
Although Republicans hold majority in both the House and the Senate, Harris said that he is hopeful for bipartisan support to pass legislation.
"(Beshear has) shown good faith so far," Harris said. "He's trying to reach across the aisle, and I think that's what Kentuckians want to see."
94th Dist. state Rep. Angie Hatton, a Democrat, said that it is good for the government to be split between the parties.
"I always think that it's better to have a split government for a lot of reasons," Hatton said. "In that, when neither party is completely in control, legislation doesn't get rubber stamped."
According to Hatton, that helps legislation get analyzed better meaning the majority will have to make sure that each bill is "veto proof."
"(That) means they can't just be twisting arms to just be getting 51 votes," Hatton said. "They'll have to have a constitutional majority to survive a veto before they can pass something."
Hatton said what she's feeling and hearing in Frankfort is a whole lot more "reaching out across the aisles."
According to her, more conversations are occurring between legislators regarding things on which each party can agree.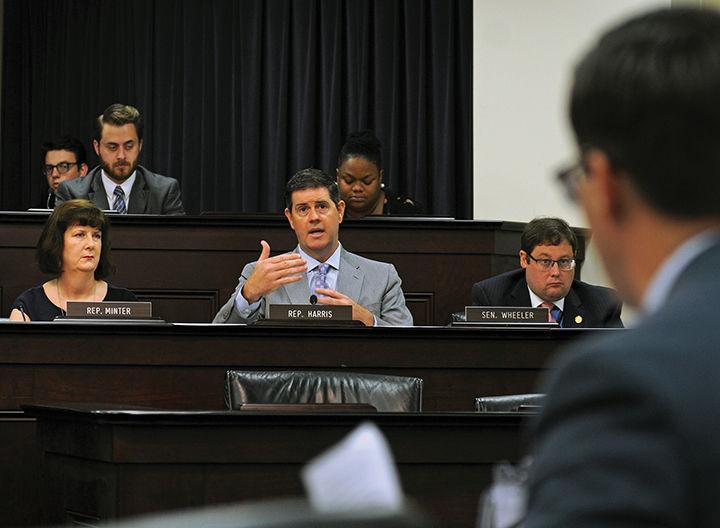 "My hope is that we'll come out and vote on a lot of things that we all want, instead of just fighting like gladiators for the publics entertainment," she said. "Hopefully what we'll try to do is cast some common sense legislation that actually affects and helps Kentuckians."
Pike County's sole Republican member of the House, 92nd Dist state Rep. John Blanton, said that it's time to put the election behind.
"The election is over and it's time to set politics and partisanship aside and continue to work to move Kentucky forward," Blanton said. "That's going to be the number one priority of the House and the General Assembly."
According to Blanton, it's going to be a "give and take" proposition between Beshear and the general assembly and it's yet to be seen how well that will work, but he said time will tell.
"I think there will be more things than not that we'll probably be in agreement on, but there will be some things that we just won't be in agreement on," Blanton said. "Hopefully we can come out with a compromise and not a one-sided 'it's my way or the highway' kind of compromise, but a true give-and-take."
Blanton said that's the way government is supposed to work.
"I know the governor is a big proponent of trying to legalize gaming in Kentucky and there will be people that try to make it partisan but the fact of the matter it's not partisan," Blanton said. "His dad couldn't get it passed in eight years with a Democratic-controlled House and it's not because Gov. Beshear. It's because we simply don't have the votes to do it."
Blanton said moving forward with expectations that it will bring in new revenue would be "misleading" because "it's simply not going to happen." He added that it wouldn't matter who was in office of governor because right now there just isn't enough support to pass gaming in Kentucky.
However, Blanton is also realistic about the prospects for bipartisan cooperation.
"I'm sure we'll pass some legislation that he'll veto simply because it doesn't fit his beliefs and that's his prerogative as the governor," Blanton said. "The days of getting along and working in a bipartisan way, unfortunately, has gotten so out of control."
Blanton said both sides will be in agreement on supporting public education and fully funding the pension system as they insure those things are solvent.
Hatton said that Beshear has made promises about Eastern Kentucky during his campaign to which she hopes he holds.
"I have really high hopes that we're going to see a lot of him," Hatton said. "He understands our needs after traveling extensively throughout Eastern Kentucky and my sincere hope and expectation is that we're going to see some good things."