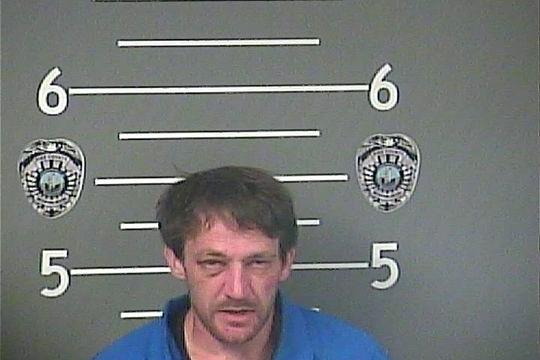 A burglary in downtown Pikeville resulted in the arrest of a man on several charges.
According to court documents, Seth Thomas Scott, 37, address unavailable, was arrested after he allegedly fled the scene of a burglary Monday afternoon. Court documents said Pikeville Police responded to a call in reference to a burglary in which the alleged victim was able to detain one of suspected burglars after the two ran out of the building on Second Street where the crime allegedly took place.
According to an arrest citation filed in the case, Scott fled on foot and police received a separate complaint of a male subject running through back yards on Scott Avenue. When officers responded, the citation said, Scott ran and refused to stop. When he was caught, the citation said, he refused to comply with officers' commands to get on the ground and had to be physically restrained.
The citation said property allegedly taken in the burglary was located on Kentucky Avenue.
Scott was charged with third-degree burglary, second-degree fleeing or evading police and resisting arrest. He was lodged in the Pike County Detention Center. The other suspect in the case, who Pikeville Police identified to the News-Express as Adam Lee Charles, 26, of Kimper, was not charged in relation to the burglary, but he was arrested on an active bench warrant on a charge of failure to appear in court.
Charles was released from the detention center late Monday afternoon. Scott remains lodged in the Pike County Detention Center where he is being held on a $15,000 cash bond.