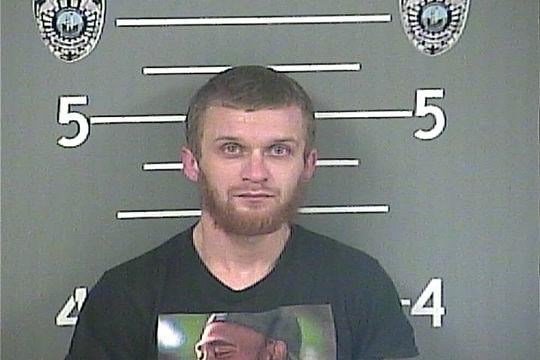 A Forest Hills man was arrested over the weekend on numerous felony charges in connection with a case in which he allegedly held a woman against her will for three days, while abusing and threatening her and her children.
Scott R. Stokes, 27, of Briarwood Lane, was arrested Feb. 22 on charges of second-degree assault, third-degree terroristic threatening, menacing, first-degree unlawful imprisonment and first-degree wanton endangerment linked to the incident which allegedly began Feb. 12 and ran for multiple days.
According to an arrest warrant, on Feb. 12, the victim said that Stokes pushed her through a wall and door facings, kicked her repeatedly and continued assaulting her before grabbing a loaded shotgun and threatening to kill her and her children.
The victim said Stokes struck her with the shotgun multiple times and threw lit cigarettes at her, while holding her at gunpoint, the warrant said.
According to the warrant, the victim said Stokes told her that he was going to kill her, her children and then himself, making the situation the "biggest news story to ever happen."
Stokes, the warrant said, threatened to kill himself and then stopped for the night.
"The next day, Stokes still refused to let (the victim) leave and took (the victim's) phone and texted her employer that (the victim) was sick and wasn't coming in to work," the warrant said. "(The victim) wasn't allowed out of Stokes' sight and (he) refused to take her to a doctor."
The warrant said that Stokes allowed the victim to take her children to school but he was in the car with her. According to the warrant, Stokes assaulted the victim and threatened to kill her over the course of three days in front of her children before she was able to get away.
"(The victim) caught Stokes being distracted and fled from the residence, rolling down a hill and ran to a friend's house where she called for help," the warrant said.
According to an arrest citation in the case, the incident is being investigated by Kentucky State Police and will be presented to a Pike County grand jury for consideration.
Stokes was lodged in the Pike County Detention Center, where he remained as of presstime Feb. 24.