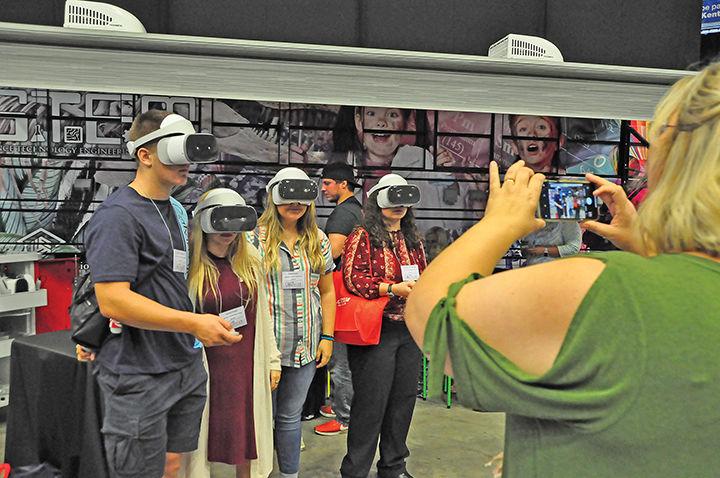 Dozens of businesses and organizations in the Appalachian region and hundreds of people from across Kentucky traveled to downtown Pikeville on Thursday and Friday to attend the sixth annual SOAR Summit, which took place at the Appalachian Wireless Arena.
The SOAR Summit provided about 1200 participants from across the state with opportunities to meet new people at booths around the arena and collaborate with one another during brainstorming sessions throughout the two days.
Jared Arnett, SOAR executive director, welcomed everyone to the summit on Thursday, and he said he developed the event as a way to improve collaboration and connectivity between business partners in the region. He said he feels hopeful for the future of the Appalachian region and he also hopes that the event will inspire businesses and organizations in the region to "help make dreams into reality."
"We see the incredible value of leaders across the region knowing one another and not only knowing one another but working together on projects, being collaborative and coming together and brainstorming," Arnett said. "(SOAR) has become a movement, and we're hoping to turn it into a transformation. We're imagining a new future for Appalachia."
Gov. Matt Bevin and U.S. Rep. Hal Rogers spoke at the event during the morning ceremony on Friday, discussing how hopeful they were for the future of the Appalachian region. Together, they announced more than $34.4 million worth of grants that will be given to 14 counties in southeastern and Eastern Kentucky, including Pike, Floyd, Johnson, Perry, Letcher, Clay and Martin among others.
Rogers described those in attendance at SOAR as being "shoulder-to-shoulder in the trenches, paving a new path forward" for Appalachia.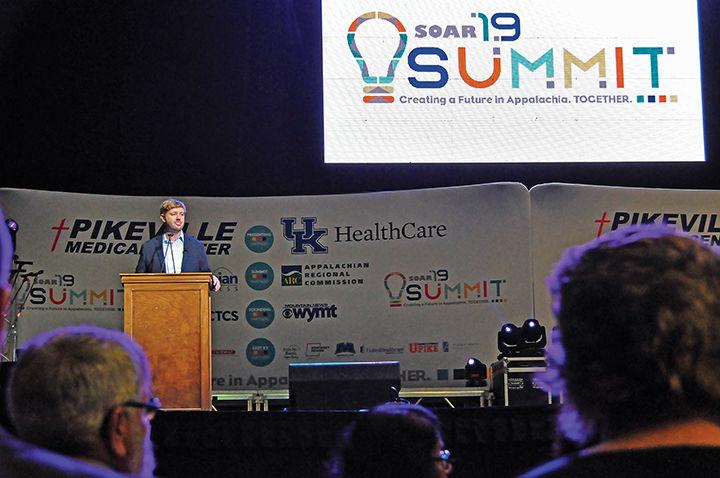 "The media and many around the country have been keeping a pulse on SOAR to see if we can survive and persevere in our daunting mission to reimagine and reshape a region long ignored and long forgotten in many cases," Rogers said during his speech. "I've got news for them: Our pulse is skyrocketing, and they ain't seen nothing yet."
Major Dan Rooney delivered the keynote address at the event, and featured speakers included Donovan Blackburn, Pikeville Medical Center CEO, Eli Capilouto, University of Kentucky president, Hilda Legg, USDA Rural Development state director, and Kim McCann, chair of the SOAR Executive Board.