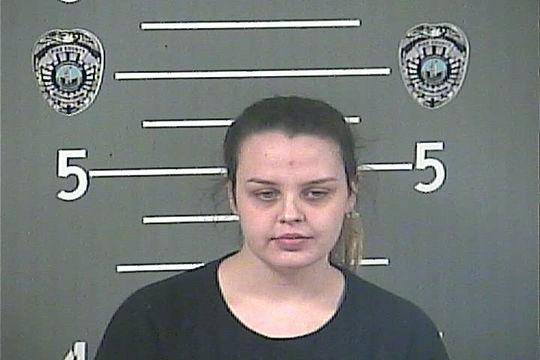 A Pikeville woman was arrested Tuesday after, Pikeville Police said, she was caught shoplifting at Walmart and found to be in possession of drugs and equipment used in drug trafficking.
According to a citation in the case, PPD Office Josh Tackett responded to a report of two female shoplifters at the store in custody.
Upon arrival, Tackett wrote, he made contact with Walmart loss prevention personnel who told the officer he saw the females fail to scan several items then past through the last point of sale without attempting to pay for the merchandise. Tackett identified the suspects as Evan N. Chapman, 21, of Williams Hollow, and a juvenile, who were both found to have merchandise totaling nearly $100 on their persons.
The juvenile, Tackett wrote, was cited and released to a parent.
Chapman, the citation said, was also found to be in possession of a purse which contained a handbag that had a strong odor of marijuana. Upon searching the bag, Tackett wrote, he found more than an ounce of marijuana and five pills of gabapentin, as well as several small baggies, a working scale with marijuana residue and $307 cash in small bills.
Chapman was lodged in the Pike County Detention Center on charges of theft, trafficking in marijuana, possession of drug paraphernalia and third-degree possession of a controlled substance. Court documents show she was released from jail after a $2,000 surety bond was posted on her behalf.