Pike County's fifth annual "Fishing With Kids" event saw a record number of attendees on Sunday at the Pikeville City Pond, with more than 800 children fishing.
Chad Webb, one of the event's organizers, said he was thankful for the community coming together to take part in the event.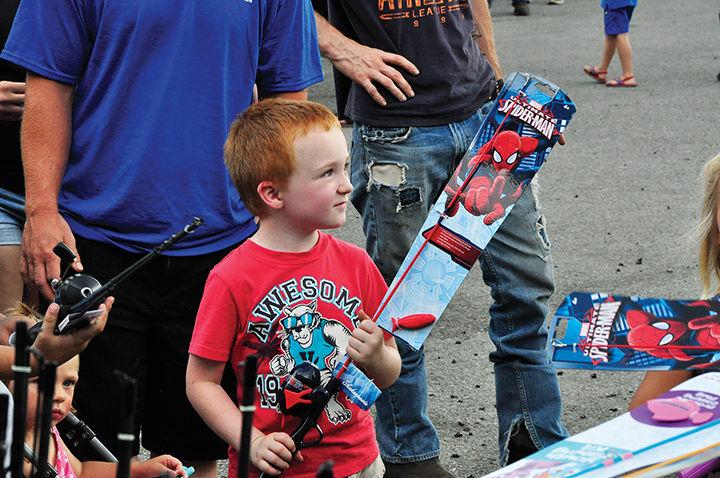 "To me, it's a testament to what kind of community we have because everybody comes together, pitches in and does this," Webb said.
The event grew from 647 attendees last year to more than 800 this year. About 1,000 fishing poles were donated to the event, Webb said. Volunteers and event organizers at the event provided children between the ages of 2-15 with fishing poles, fishing tackle, lures and bait, and attendees could get free food after they fished.
Robbie Spears, local Kentucky Fish and Wildlife conservation officer and event organizer, said giving the fishing supplies to the children for them to keep is one of the unique elements of the event because they can continue to fish after the event has ended.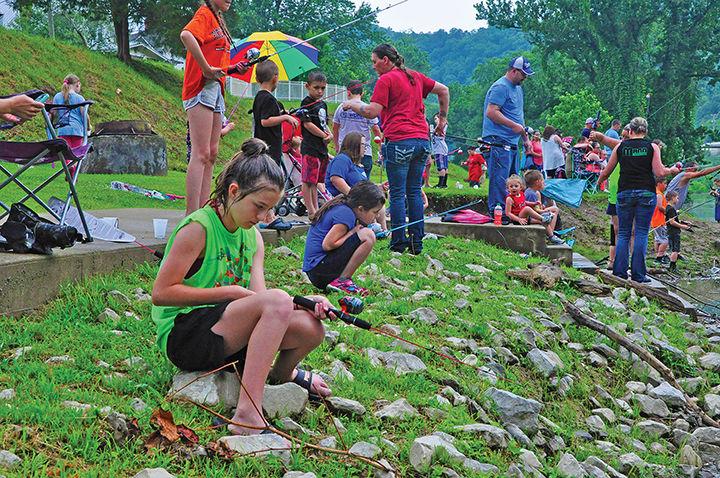 "Every year, I run into kids later in the year who are still using the stuff we gave them and thanking me," Spears said. "That's what it's all about, getting the kids out there fishing."
Pikeville native Rob Musick and his 6-year-old son Hosea Musick attended the event for the first time. Rob said he really enjoyed the event, and he was grateful for the community coming together to put it on.
"It's a real blessing," Rob said.