Thousands of people from across the country visited Breaks Interstate Park to take part in a weekend of gospel music, tradition and fellowship during the 69th annual Tri-State Gospel Sing.
Event organizer Lester Green has attended the event for about 27 years and organized it for about 12 years. He described the event as "unlike anything else," where Christians of all denominations can join together in fellowship with the Lord.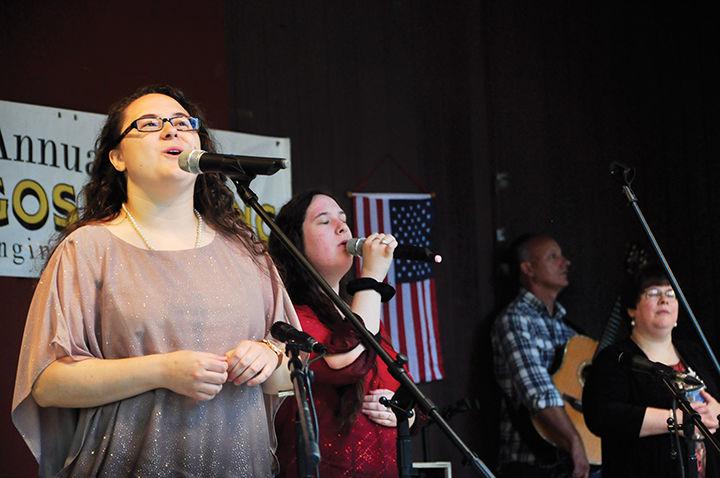 "It's just one of those places you fall in love with," Green said. "My kids have been raised up here. This is a special place. You can't go to many places and see churches from all different denominations, from Pentecostal, to Methodist, and sit here in one land in one accord and sit in fellowship with the Lord."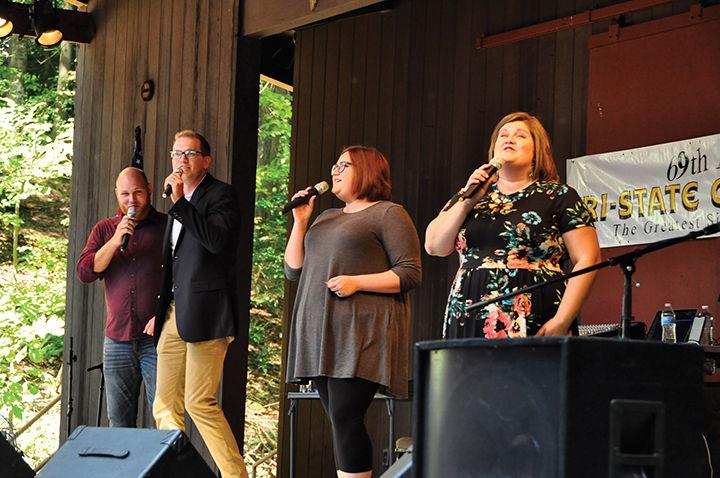 The free event took place at the amphitheater on Saturday, Sunday and Monday, with about 20 bands performing for the crowds on the first two days. Attendees could purchase merchandise from the bands who played, which included The Jackson Family, Kevin Wilson Band, Phillips & Banks, Anointed Hearts, New Harvest Brothers, Salvation Rain, Steppin' Out on Faith and Strings of Hope, among others.
Green estimated that between 5,000 to 7,000 people of all ages pass through the event every year to take part in the weekend festivities. This year, attendees traveled to the event from states like Delaware, Florida, Indiana, Kentucky, Michigan, Mississippi, New Hampshire, Ohio, Oklahoma, Tennessee, Texas and West Virginia. Gospel shows are planned each Memorial Day and Labor Day weekend and on Father's Day, according to the park.
Green described the atmosphere of the event as being similar to a camp meeting during the "brush arbor days," a term referring to a rural Protestant revival.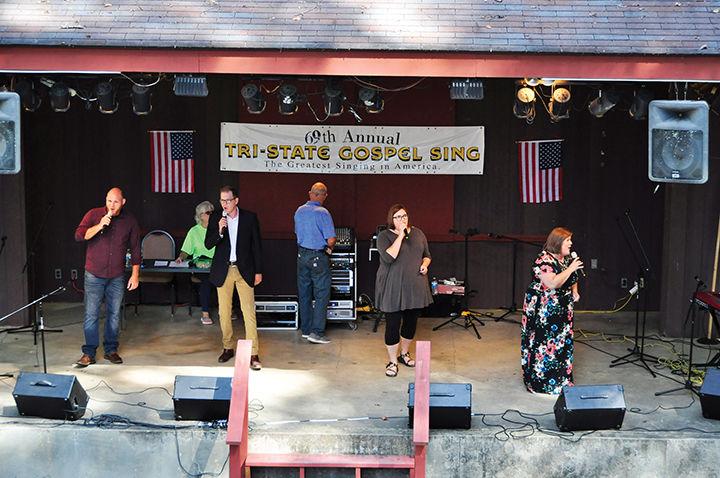 "There's nothing man-made involved in it," Green said. "We all just come here to have church. We've seen people saved here and baptized here."
Fonso Fields, of Phyllis, has attended the event for 45 years. He said he enjoys it and continues to attend because of the fellowship and gospel music.
"There's a message in it that is good for Christians to listen to," Fields said. "All the songs have hope in them."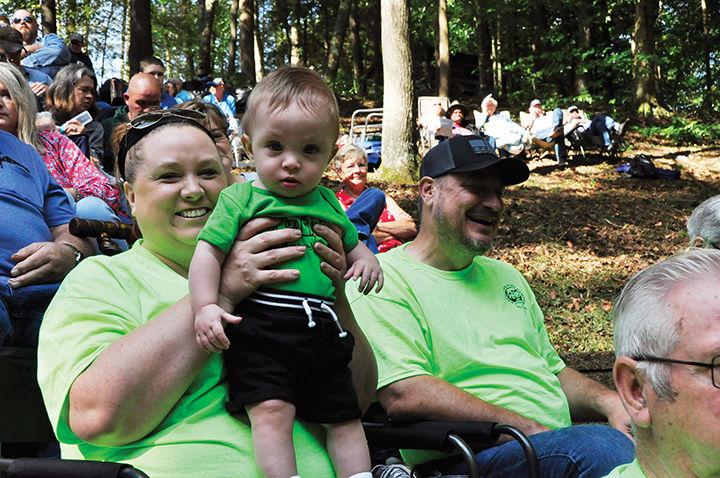 Annette Parsons, of Goshen, Indiana, is one of the members of The Parsons family gospel music band that performed throughout the weekend at Gospel Sing. Her family traveled from their hometown to perform at the event.
Annette said that her family, including her husband and their three daughters, travels about 300 days throughout the year to perform at various venues around the country. Although the hardest part of traveling and performing is missing family members back home, Annette said, her family has created "good family harmony" with one another.
"I love to sing for the Lord," Annette said. "It's something for the family to come together and take part in."
Avery Parsons, 8, is one of the five members of The Parsons gospel music band, and she said she enjoys singing with her family.
"I like it because it's just a family of people coming together to sing for the Lord," Avery said.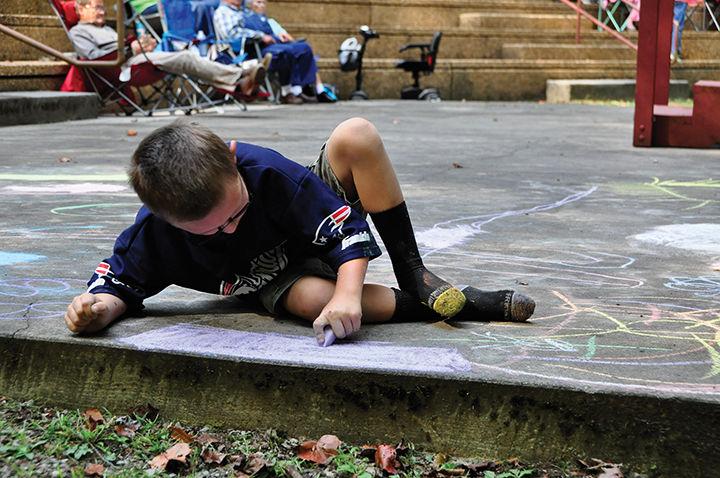 Rev. Ronnie Spriggs, pastor for Hager Hill Freewill Baptist Church in Johnson County, said he has attended Gospel Sing for 22 years, and he continues to attend because of the fellowship it creates with fellow Christians around the country.
"It's a place where you can come, and you feel the presence of the Lord where you don't in many places," Spriggs said. "It's like communion with God's people."