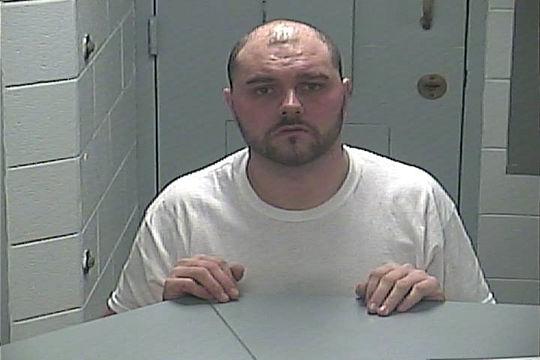 A Hurley, Virginia, man was arrested Saturday afternoon following a crash just off U.S. 23 in Pikeville in which police alleged the man's wife suffered "significant" injuries.
According to court documents, Brandon James Justus, 30, of Race Fork Road, was arrested on charges of first-degree wanton endangerment, second-degree assault, reckless driving and a traffic charge following the crash.
Pikeville Police Officer Tony Conn wrote in the arrest citation that he was dispatched to the crash near the Marathon station on U.S. 23 in Pikeville. Conn wrote that, upon arrival, he observed a Jeep Grand Cherokee had collided with a wooden power pole in the corner of the business' parking lot.
Upon contact with the occupants, which were the driver, Justus, and his wife, Conn wrote, he noted the woman, who was in the passenger seat, appeared to have "significant injuries" to her face and arms. The vehicle, the officer wrote, had sustained major damage and the airbags had deployed.
Witnesses, the citation said, told Conn that Justus and his wife were "fighting and arguing" prior to the wreck. Conn wrote that witnesses also told him that, before he arrived on scene, Justus's wife was telling them that Justus was trying to kill her.
Justus, the citation said, told Conn he did not wreck on purpose and that she had "bitten his arm" as he tried to drive. Conn wrote in the citation that he observed a bite mark on Justus' arm.
Justus was lodged in the Pike County Detention Center. Court documents show he pleaded not guilty Monday in Pike District Court and was ordered held on a $10,000 cash bond.
Justus remained lodged in the jail as of presstime Monday.