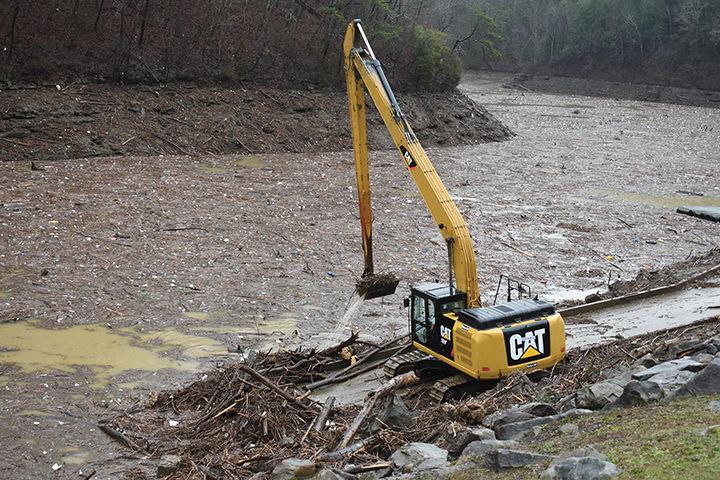 After being the recipient of extremely heavy rainfall over the course of a two-week period, Fishtrap Lake has been inundated once again with a substantial amount of both man-made and natural debris, a reminder of its former nickname, "Trashtrap."
However, according to Pike County Grant Administrator Sharon Hall, thanks to excess funds from a previous Illegal Open Dump Cleanup Grant, work has already begun in getting a head start on cleaning up the lake.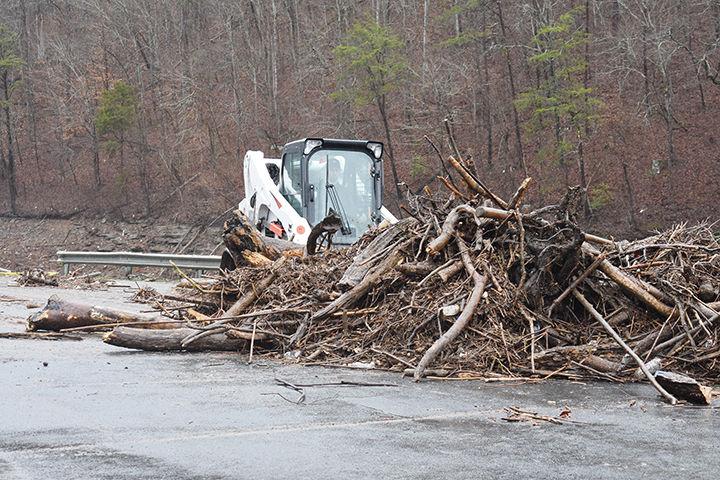 On Tuesday, officials with U.S. Army Corps of Engineers and Pike County PRIDE Coordinator Jimmy Dale Sanders were at Fishtrap to begin removing both natural and man-made debris from the lake and according to Hall, that effort is expected to last up to two weeks after the Pike County Fiscal Court recently received permission from the Kentucky Division of Solid Waste Management to use excess funds from its Illegal Open Dump Cleanup Grant from last year.
"We had planned on doing a cleanup back int he fall, but we kind of experienced a small drought," Hall said. "We didn't really have any rain, so the lake was able to stay clean. It's actually really lucky that we had some funds left over from that grant, so that now we can get a head start."
Over the last year, the county has heavily invested in the lake as it hopes to promote tourism throughout the area with the Pike County PRIDE having hosted several cleanups at the lake throughout the year.