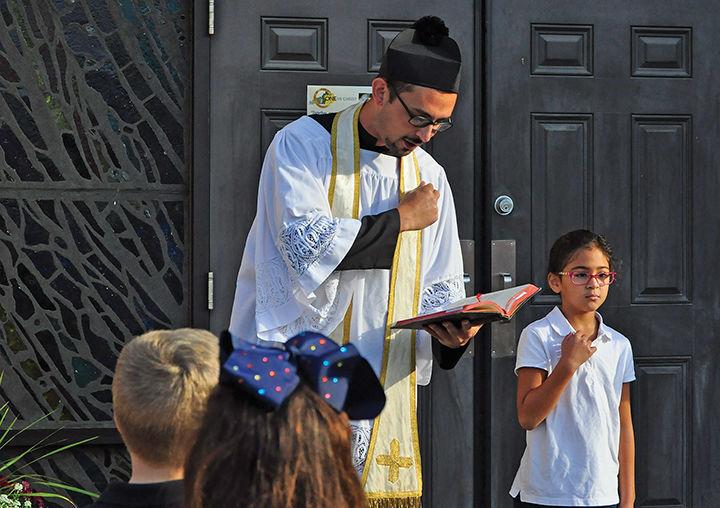 As the sun rose over Pikeville's St. Francis of Assisi School and Catholic Church on Wednesday morning, parents, grandparents and school children walked, or carried, their dogs, cats and a turtle to the front of the church for the annual Blessing of the Animals ceremony.
The families of students at the school and other congregants brought their four-legged friends, where they were welcomed with a special prayer by Fr. Rob Adams, pastor of the St. Francis of Assisi Parish. After the prayer, Adams sprinkled holy water over the animal companions to bless them.
"We're going to bless your animals now because God really loves them, just like he loves you," Adams explained to the young students gathered around the church before beginning the prayer. "We're going to pray today that God would bless your animals and that he would make them have a good year."
The Catholic tradition, which is also known as Blessing of Pets, is held in remembrance of St. Francis of Assisi, the patron saint of animals and the environment, after whom the church is named. The ceremony is held worldwide every year on or near October 4, which is observed as St. Francis of Assisi's feast day.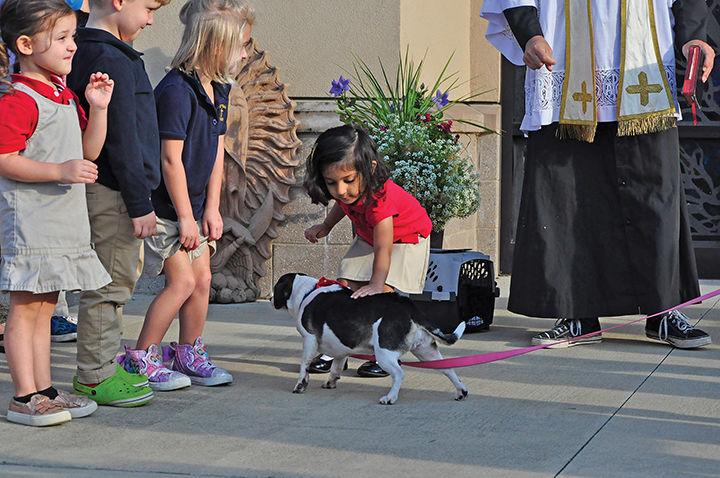 The ceremony, Adams said, honors St. Francis of Assisi and his love for animals and the environment. He said that St. Francis, who lived in the 12th century, valued animals as part of God's creation and saw them as creatures to be treated with love and reverence.
"We see that everything comes from God, including animals," Adams said. "They're part of his plan, and we have to treat them with kindness and respect them, just like God does."
This was Adams' third year leading the ceremony at the church, and he said that more animals were brought this year than in previous years, which he attributed to the ceremony taking place at 9 a.m., rather than 8:15 a.m., at the start of the school day. About 10 pets were brought to the church to be blessed this year, one of them being Adams' own three month-old cat named Happy.
"Besides the spiritual element of it, there's a good fellowship," Adams said.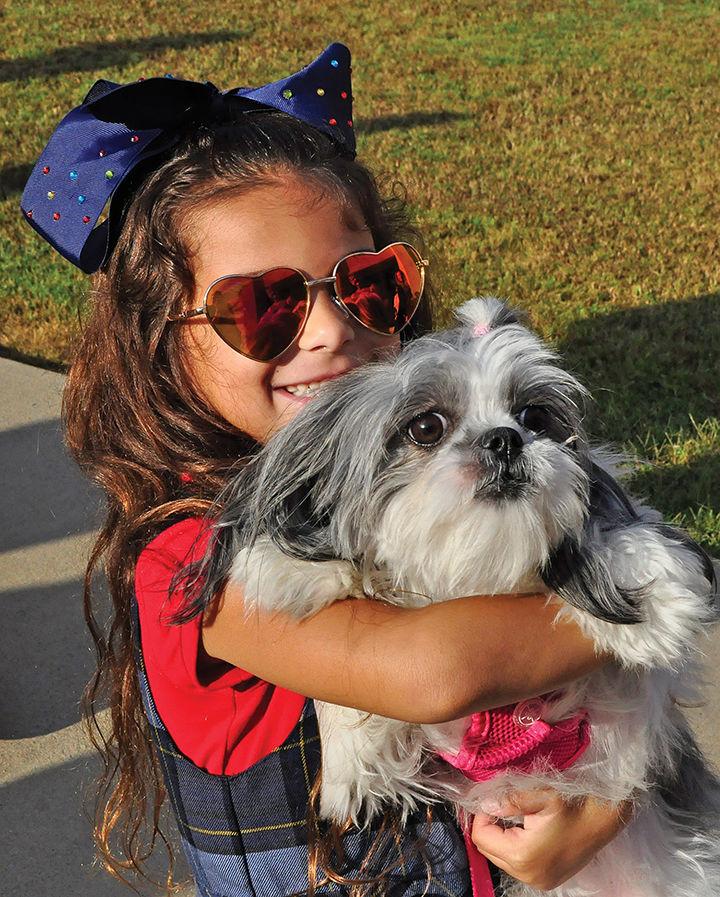 Ashley Hall and her husband, Cullen Hall, both of Pikeville, brought their two Cocker Spaniel dogs and their pet turtle to the ceremony to receive blessing. This was their first year participating in the tradition.
"I've always wanted to come do it, so I'm glad it worked out," Ashley said. "We enjoyed it."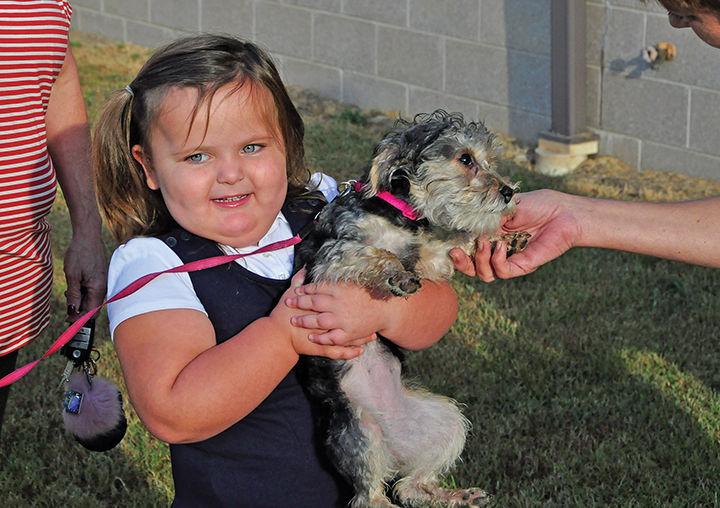 Ashley said that the ceremony held significance for her and her husband because their pets were able to be blessed at their church.
"They're just like your family," Ashley said. "They can't come to church with you every Sunday, so we were able to do this today."