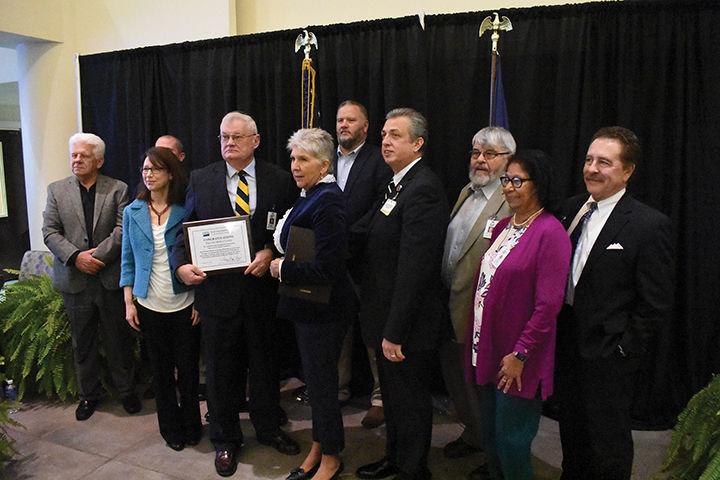 On Wednesday, Pikeville Medical Center announced the creation of its new telemedicine program, which will allow PMC's Urgent Care and Emergency Departments to serve all Pike County elementary schools. Pike County Schools Superintendent Reed Adkins said the program will create a healthier school environment .
According to the statement, the new program will enable videoconferencing with all 12 elementary schools in the Pike County Schools District, as well as Pikeville Elementary School. Once the program is operational, it will be able to directly provide both students and school staff with "acute and preventive" care service from hospital medical staff.
"We are excited to offer the children of Pike County an unprecedented level of access to healthcare," said PMC CEO Donovan Blackburn. "Many of our elementary schools are nearly an hour drive from Pikeville, creating both geographic and economic barriers. With this new program, we hope to change that for many families. Endeavors like this would not be possible without the support of Congressman Hal Rogers, Sen. Mitch McConnell and Hilda Lang, the USDA Rural Development State Director for Kentucky. It was truly a collaborative effort."
McConnell said that effort is something of which he is proud to be a part of, as it is an investment in the future of Eastern Kentucky families.
"I am proud to support the Pikeville Medical Center and to help it expand over the years." McConnell said. "Today's announcement is a further investment in the future of Eastern Kentucky and its families."
According to the statement, the new investment is possible due to a more than $357,000 grant from the USDA Rural Development. Funds from the grant will be used to help provide the schools with mobile telemedicine carts, which will be furnished with examination cameras and equipment that will be securely connected to PMC's telemedicine equipment and staff.
"I am thrilled to enter into this agreement with PMC," Adkins said. "This will create a healthier environment at our schools by giving students, faculty and staff better access to healthcare. This is a win-win scenario for both PMC and the Pike County School System."