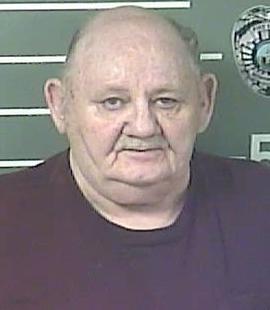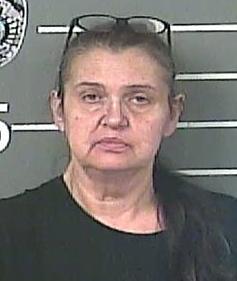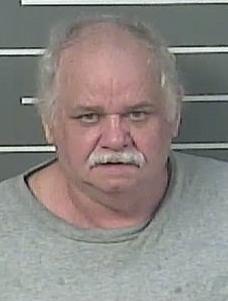 Three members of a Pike County family have been sentenced over the past week in federal court for their roles in a cocaine conspiracy that operated even while some members of the family were jailed in connection with trafficking charges.
According to a statement issued this past week by U.S. Attorney for the Eastern District of Kentucky Robert Duncan, Roy Blankenship, 68, of Widows Branch, Stopover, was sentenced to more than seven years in prison, while his wife, Shirley Blankenship, 56, and brother, Larry Blankenship, were sentenced to 34 and 33 months in prison, respectively, for their roles in the conspiracy.
According to court documents, the conspiracy ran between 2010 and 2018, and even was in operation while Roy Blankenship was in prison beginning in 2010 related to a separate drug trafficking case. The conviction, according to Duncan's office, is the fourth federal felony conviction for Roy Blankenship.
According to filings in the case, in December 2012, investigators made contact with the first of nine cooperating witnesses, who stated that, while Roy Blankenship was incarcerated, Shirley Blankenship was distributing cocaine at the residence. During the time period from June 2011 through December 2012, investigators said, Shirley Blankenship trafficked approximately 38,000 grams of cocaine through the home. Roy's brother Larry was also named by the witness as having "received and distributed 1,000 grams of cocaine per month."
According to the documents, Shirley Blankenship's sales yielded approximately $3.8 million in drug proceeds.
In December 2013, a second confidential informant said the Blankenship family's cocaine business operated as far back as the summer of 2007, documents said. That informant stated, according to court documents, that, from summer 2007 through 2011, the informant purchased 5,640 grams of cocaine individually from Larry Blankenship.
A third informant advised investigators in February 2014 that he/she had purchased 3,672 grams of cocaine through a named third-party, who was allegedly being supplied cocaine by Shirley Blankenship, documents said,
In May 2014, the first controlled purchase of cocaine was made, with the purchase coming from Shirley Blankenship.
In August 2014, another informant dated the Blankenships' cocaine business even further, stating that he/she would obtain approximately 2,000 grams of cocaine per month, for trafficking purposes from late 2004 to January 2009. That alleged trafficker was arrested and sentenced to prison time on cocaine trafficking charges, but told investigators that, upon his/her release, he/she began using the "same source of supply" as Roy Blankenship for trafficking cocaine. In September 2013, the informant said, he/she purchased 56 grams of cocaine because he/she "was running low."
A fifth informant, in March 2015, said they had purchased cocaine through Roy and Shirley Blankenship "for 15 to 20 years." That informant completed approximately six transactions for a total of 28 grams, the documents said.
More controlled purchases were made in August 2016 and November 2016, this time through Larry Blankenshp and Roy Blankenship, according to court documents.
On Nov. 10, 2016, the Southeastern Kentucky FBI Drug Task Force along with Kentucky State Police searched Larry Blankenship's home, seizing 179 individual baggies of cocaine, with an approximate 77 grams of cocaine. The agencies then attempted a search at the residence of Roy and Shirley Blankenship, who, when agents arrived, were attempting to leave the home in separate vehicles, with Shirley Blankenship having two unnamed occupants in her vehicle.
All three were returned to the custody of the Pike County Detention Center following their sentencing hearings. Larry Blankenship and Shirley Blankenship have been lodged in the jail since September, while Larry Blankenship was initially booked into the jail in March.
According to the statement from Duncan's office, under federal law, the three must serve 85 percent of their prison sentences and will be under the supervision of the U.S. Probation Office.
The announcement of the sentences were made by Duncan, James Robert Brown, Jr., Federal Bureau of Investigation special agent in charge for the Louisville Field Division, Richard Sanders, Kentucky State Police commissioner, and Pikeville Police Chief Chris Edmonds.