The first baby of the new year has been born at Pikeville Medical Center.
Zoey LaDawn Ramey was born to Casey and Kevin Ramey at 12:18 a.m. on New Year's Day, weighing 6 pounds, 5 ounces, at 19.25 inches long. Zoey was the first baby born in the year 2020, which, Casey said, was a surprise because her expected due date was toward the end of January.
Casey said that the delivery went very well and her daughter is healthy, despite her being born earlier than expected.
"I had no idea she would be the New Year's baby," Casey said.
With the title of "New Year's baby" came gifts that Casey said she was not expecting, including a $1,000 scholarship from the University of Pikeville and presents from Food City and Pikeville Medical Center.
"I didn't think she was getting anything," Casey said. "I've never been to college. I didn't have money to go so it will be great for her to know that she can go."
Casey returned home on Friday to let Zoey join her 2 year-old brother Zaden and her father.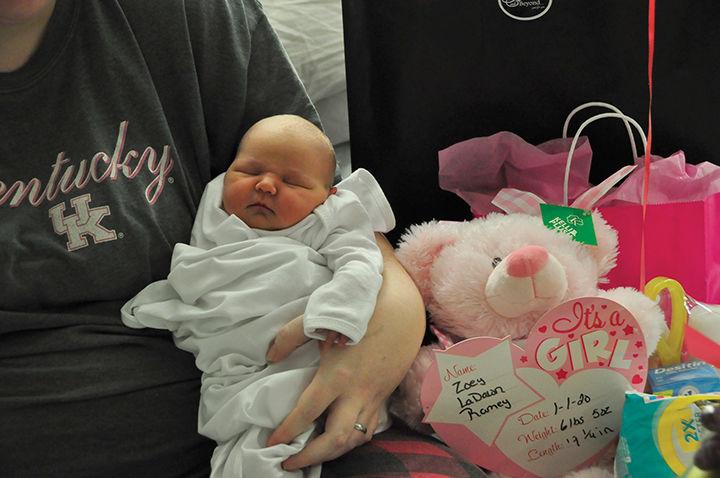 "He (Zaden) is a little jealous of her right now," Casey said with a smile. "I'm blessed."
Aaron Crum, OB/GYN at Pikeville Medical Center, helped deliver Zoey and said that the "New Year's baby" is always exciting.
"For us, it's a really neat thing," Crum said. "Any time a baby is born, it's a new beginning, a new start. Traditionally, here and