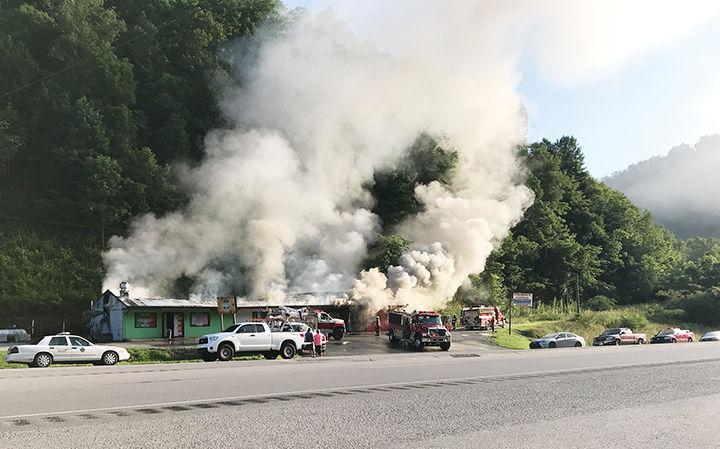 A popular Mexican restaurant in Pike County was destroyed by fire early Tuesday.
Shelby Valley Volunteer Fire Department Chief Dale Meadows told the News-Express that his department was dispatched to the Mi San Felipe Mexican restaurant at Caney between 5:30 a.m. and 6 a.m. Tuesday after a caller reported the business was on fire. Meadows said the fire was fully-involved when his department arrived shortly after receiving the call.
Meadows said the fire appears to have started in the kitchen area of the restaurant and spread into the walls of the mostly metal building.
"It got in the walls and once it gets in those walls, there's really no putting it out," Meadows said.
No one was at the restaurant at the time of the fire and no one was injured, Meadows said. The building, he said, was "a total loss."
Meadows said the cause of the fire has not yet been determined.
Lela Riddle, who worked as a manager at Mi San Felipe, said the Caney community embraced the restaurant since its opening in April 2016. She said many of the eatery's customers reached out to the restaurant's staff following Tuesday's fire.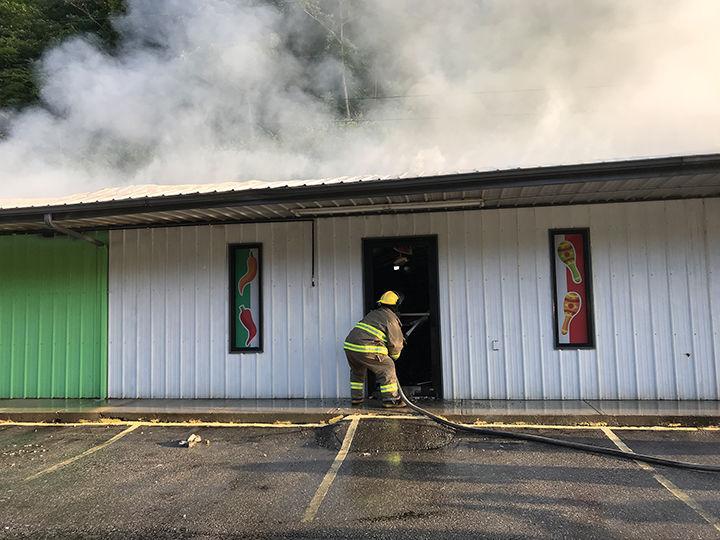 "They've been fantastic; they've been wonderful," she said of the customers. "I probably had 40 or 50 messages after the fire. We've been welcomed into this community and we love what we do."
Riddle said neither she nor the owners of the restaurant have been able to assess the damage to the inside of the restaurant. She said she, too, was told the building was a total loss.
Riddle said she and the restaurant's owners hope to open back up as soon as possible. She said she hopes the restaurant can reopen in the same location, but that will largely depend on what the property owners plan to do moving forward.
"We love it here and we love being here, and we'd love to reopen right here," she said.
Riddle said she is a native of the Caney area, and she thanked her community for its support of the restaurant.
"We just want to thank our loyal customers and our community," she said. "We couldn't do anything without them."
The investigation into the fire is ongoing.