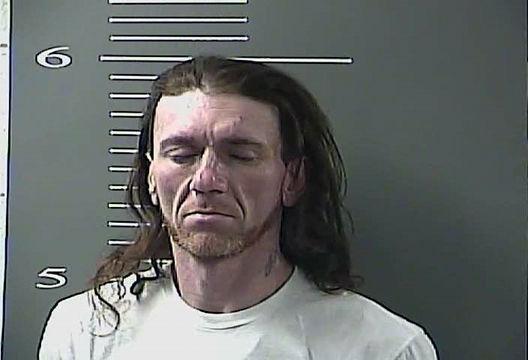 A Pikeville man was arrested early Monday morning in Magoffin County after, police said, a traffic stop led them to find drugs and an unrestrained child in the man's vehicle.
According to court documents, Jimmy E. Norman, 43, of Ridgeline Road, Pikeville, was arrested after a stop on the Mountain Parkway conducted by the Salyersville Police Department.
According to the arrest citation, the arresting officer got behind Norman's vehicle on the Mountain Parkway and noted that the license plate was not illuminated and that Norman's vehicle was "weaving." After stopping the vehicle, the citation said, the officer noticed that Norman appeared intoxicated and he told the officer he did not have a driver's license.
A search, the citation said, revealed Norman had a small bag of meth in his pocket and a further search by the officer revealed suboxone, spoons, tourniquets, cotton swabs with residue and a quantity of the prescription drug gabapentin.
The officer also wrote in the citation that there was a child in Norman's vehicle who was not secured in a proper car seat.
Norman was lodged in the Big Sandy Regional Detention Center in Paintsville on charges of DUI, driving on a suspended license, endangering the welfare of a minor, reckless driving, possession of drug paraphernalia, first-degree possession of a controlled substance (methamphetamine), first-degree possession of a controlled substance (unspecified), second-degree possession of a controlled substance, giving an officer false identifying information, violating parole, warrant and traffic charges.