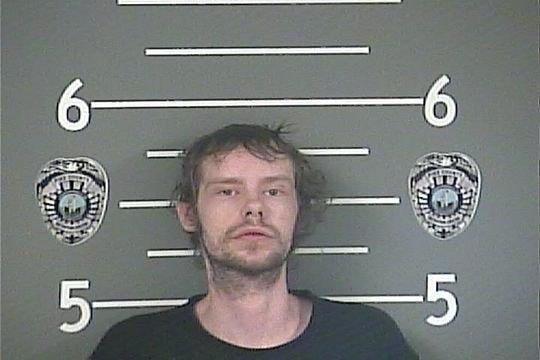 A Stopover man was arrested on several charges Friday night after he allegedly attempted to fight Pike County Sheriff's deputies attempting to serve a warrant and lunged at one of the deputies with a knife.
According to the citation written by Deputy L. Thacker, he and Deputy Khaled May were dispatched to serve the warrant against Roscoe D. Wolford, 28, of Right Fork of Hurricane. Upon arrival, the citation said, the owner of the residence gave permission to come in and speak with Wolford.
While speaking with Wolford, Thacker wrote, Wolford became irate and told the deputies he was not going with them. As Wolford became more agitated, the citation said, Thacker asked him again to stand up, at which time May noticed Wolford was bent over and had his hands hidden.
The citation said May noticed that Wolford had a knife and warned Thacker, at which time the deputies drew their Tasers and ordered Wolford to drop the weapon. Wolford, the citation said, stood up and lunged forward at May, leading with the hand in which he was holding the knife.
The citation said the officers were finally able to subdue Wolford using Tasers, but he continued trying to fight the deputies, even after being handcuffed.
After being transported to Pikeville Medical Center to be medically cleared, Wolford was lodged in the Pike County Detention Center on charges of giving an officer false information, first-degree wanton endangerment, resisting arrest, menacing and first-degree disorderly conduct.
Court documents show Wolford pleaded not guilty Monday before Pike District Judge Robert Wright, who ordered him held on a $5,000 cash bond.