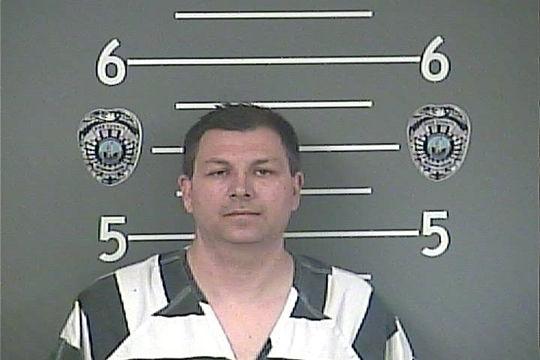 A Pikeville man was arrested on numerous charges, including trafficking charges, Thursday night after a Kentucky State Police trooper responded to a report of a reckless driver.
According to the arrest citation by KSP Trooper M. Branham, KSP Post 9 received a call of a GMC pickup being driven carelessly. Callers, the citation said, reported the vehicle had almost hit three other vehicles head-on.
Branham wrote that he encountered the vehicle and found that it was traveling 74 mph in a 55 mph zone. Branham, the citation said, initiated a traffic stop near the mouth of Fords Branch.
Upon making contact with the driver, Scotty R. Crum, 43, of Harolds Branch, the trooper immediately detected an odor of marijuana both in the vehicle and on Crum's breath, the citation said.
"I asked (Crum) where the marijuana was in his truck," Branham wrote, to which Crum responded that it was in the back seat of the vehicle.
Branham wrote that he found a clear container with a large amount of a green leafy substance believed to be marijuana. Also inside the container, the trooper wrote in the citation, were a set of digital scales and several pills.
Crum was placed under arrest, Branham wrote, and refused a blood test at Pikeville Medical Center. 
Branham wrote that the marijuana was weighed at the Pikeville Police Department and found to weigh 54 grams. The pills, the citation said, were identified as clonazepam (21 in total), oxycodone (11 in total), hydrocodone (42 in total), gabapentin (24 in total) and buprenorphrine (four in total).
Branham wrote in the citation that Crum was also found to be in possession of a .380 caliber handgun.
Crum was lodged in the Pike County Detention Center on charges of DUI, first-degree trafficking in a controlled substance (two counts), trafficking in marijuana, third-degree trafficking in a controlled substance, second-degree possession of a controlled substance, possession of drug paraphernalia and traffic charges.
Court documents show he pleaded not guilty Friday before Pike District Judge Robert Wright, who ordered him held on a $10,000 or 10 percent bond.