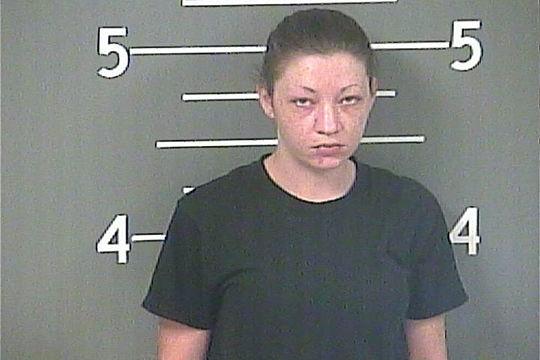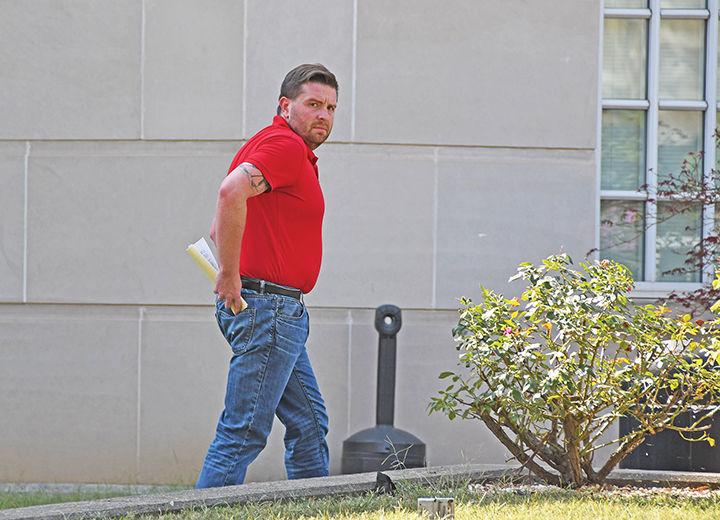 A Pike County minister and a Pinsonfork woman are facing human trafficking and child pornography possession charges in relation to a case which began as a pill-theft investigation.
According to an indictment handed down by a Pike grand jury, Jacob R. West, 31, of Runyon Branch Road, Pinsonfork, and Kena M. Reed, 27, of Ky. 1056, Pinsonfork, were indicted on charges of human trafficking, two counts of first-degree unlawful transaction with a minor, possession a matter portraying a sexual performance by a minor and tampering with physical evidence. West was also indicted on a felony theft charge.
West is a former pharmacy technician, having worked at Food City in South Williamson. He is also a minister and is currently a member of the Penny Road Community Church, where he has preached part-time in the past.
Pike County Sheriff's Deputy Lynn Cross told the News-Express that the investigation began after representatives from Food City contacted the Pike County Sheriff's Office on Aug. 19 in regard to the alleged theft of 5,525 pills from the pharmacy, valued at $9,186, at the South Williamson Food City. The discovery of the missing pills, he said, resulted from an anonymous tip.
Cross said deputies were told that West was captured on video surveillance video taking some of the medication and that he had already been fired from his position prior to the deputies' arrival.
The investigation then progressed as deputies interviewed potential witnesses, Cross said.
"Through those interviews, Kena Reed's name came up as a person who had potentially been the recipient of some of those pills," he said.
Cross said that, when deputies interviewed Reed, it was determined that West had been supplying pills to Reed in exchange for nude photographs and videos of Reed. Pike Commonwealth's Attorney Bill Slone said further investigation by the Pike County Sheriff's Department determined that a juvenile was involved in the situation.
Slone said deputies determined that Reed had involved the juvenile female, with whom she was friends, by possessing photographs and videos of the juvenile performing sexual acts with men believed to be older than 18 years old. Those photos and videos, Slone said, were sent by Reed to West in exchange for pills.
On Tuesday, both West and Reed were arrested lodged in the Pike County Detention Center on the charges contained in the indictment. Reed remained lodged in the jail as of presstime Thursday, while West was released on Tuesday after posting a $10,000 cash bond. He is due in court for arraignment on Friday.
Slone said he was shocked by how the case progressed and escalated.
"We thought we were dealing with a simple theft of pills," he said.
Slone said there is likely a misconception regarding what constitutes a human trafficking charges. Slone said human trafficking may be charged when a person is forced to engage in commercial sex acts. In this situation, since a juvenile was involved, Kentucky law allows that human trafficking may be charged even if the juvenile was not forced to take part, Slone said.
Slone complimented the Pike County Sheriff's Office for its work on the case.
"This case really shows that the public is seeing a sheriff's department that is highly-skilled and trained," Slone said. "Sheriff Rodney Scott has built a sheriff's department that is capable of handling any investigation that comes its way."
Both West and Reed could face up to 20 years in prison on the class B felony human trafficking charge. They could also face 10 years in prison on the class C felony charges of first-degree unlawful transaction with a minor.
Jacob West has served as a part-time minister at the Penny Road Community Church, according to the church's pastor, Burnin White.
White said West and his wife have been members of the church for "the last couple of years" and that West has preached "from time to time" and has played piano with the church's worship team. White said he was "hurt" to learn of the accusations made against West in the indictment.
"I was kind of in disbelief," White said. "All of these accusations and charges ... I was kind of overwhelmed. This Jacob West that's been charged with all these things is not the Jacob West our church knows."
White said he has been in contact with West since his arrest on Tuesday. He said Jacob remains a member of the church but has been removed from the worship team and will not be permitted to preach at the church. He said he planned to discuss the situation with the church's congregation during its Wednesday prayer meeting.
White said he will not pass judgement upon West.
"Right now, it looks really bad, but right now, I don't want to make a judgement call," he said.
But, White said, West will have to answer for what he has allegedly done if found guilty.
"We love Jacob and we don't throw people away when they make mistakes," White said. "But if mistakes are made, there are consequences."