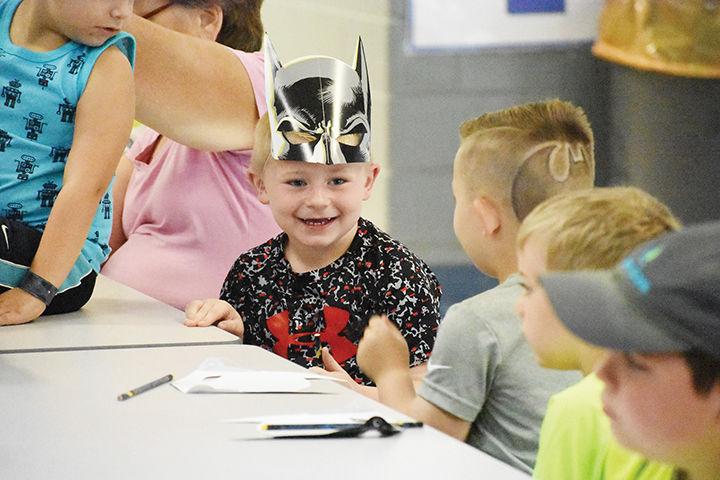 The Dark Knight made a special visit to Phelps High School on Wednesday, but it wasn't the bat signal calling him to the community – it was hope.
On Wednesday, kids and their parents filed into the cafeteria of Phelps High School for an assembly, which may seem odd since Pike County Schools have been out for some time now and given the excitement on the children's faces, despite being at school during summer vacation. However, this was no typical assembly, as the speaker was none other than the Caped Crusader himself – Batman.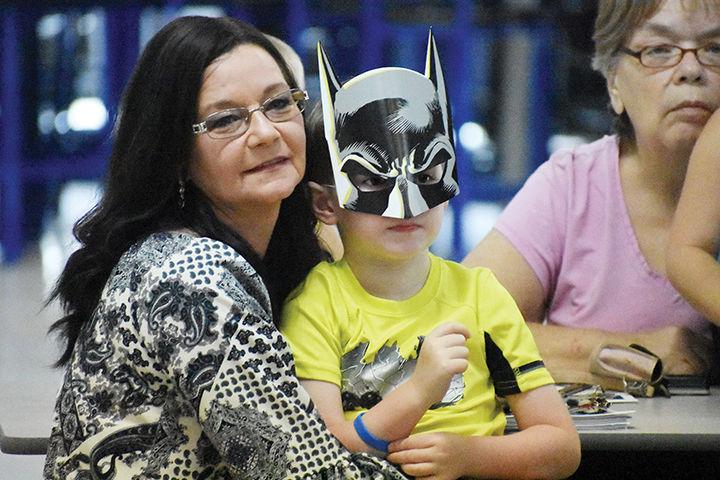 John Buckland, from Huntington, West Virginia, may not seem like the "hero type" on the outside. He looks just like any other normal person, as did Bruce Wayne. However, just like Wayne, Buckland dawns the cape and cowl to become someone else, or rather, something else, in order to do something the classic comic book and T.V./movie character did ... inspire hope.
"I do a lot of things, but school assemblies is a big one," Buckland said. "And I go in there to teach the four steps to greatness, which is: Never give up, always do the right thing, help other people and never be a bully."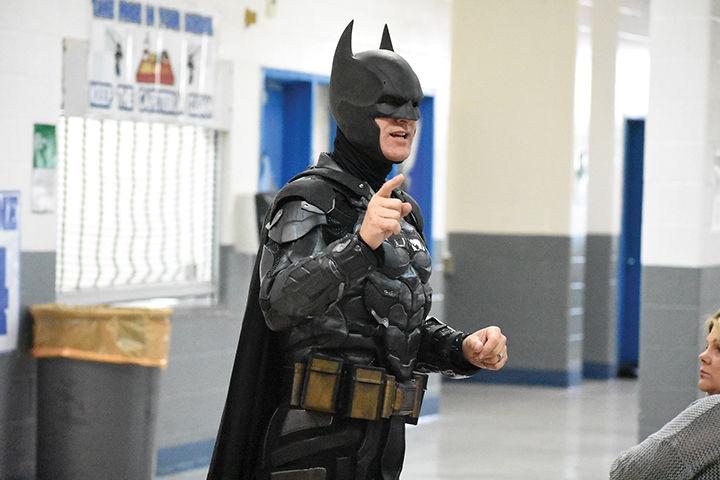 Buckland, teaches these four steps as part of an organization called Heroes-4-Higher, which attends schools, libraries, churches and other community events in order to bring "Hope 4 Healing" to families and communities in crisis.
"They're going to learn about these four components and how important it is to not give when it's tough, to always do the right thing no matter what the rest of the world is doing," Buckland said. "So they're going to learn some key points.
"All of this is based on things that I went through as a kid," he added.
According to Buckland, the message he goes all around the country delivering of was designed from the framework of his own suffering, as, he said, he battled child abuse, drug addiction, depression and thoughts of suicide growing up. However, just as Bruce's father, Thomas Wayne, would say, "Why do we fall? So that we can learn to pick ourselves up."
"It's designed to be a message to empower kids and families through the difficult times in life," Buckland said. "Instead of being ruined by the tough things that happened, we actually use those situations as a source of fuel to go on to do great things."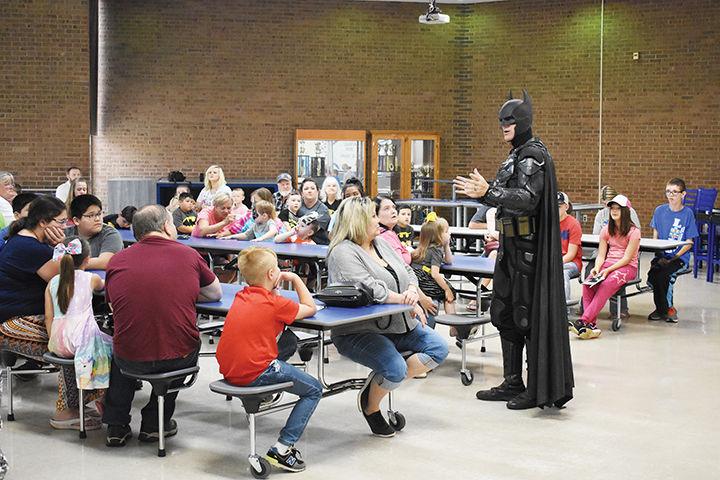 Buckland said that donning the cowl of Batman was a way for kids to be able to relate to the message he teaches and that the message has to come from a genuine place because, according to him, kids can tell when it's genuine or not, something visiting more than 700 schools teaches.
"It has to be genuine so that they can apply it to their lives in a very practical way and be inspired by it," he said.
Buckland said he hopes that the kids come out of the assembly thinking, "You know what, even though I go through crummy stuff in life, even though everybody may not like me and even though I have things in my family that happen that aren't good ... I can still be somebody."
"It's just like the Bruce Wayne story," Buckland said. "You go through something tragic and, instead of letting that tragedy spiral you off to become a villain, you let that tragedy push you into the direction of something heroic."