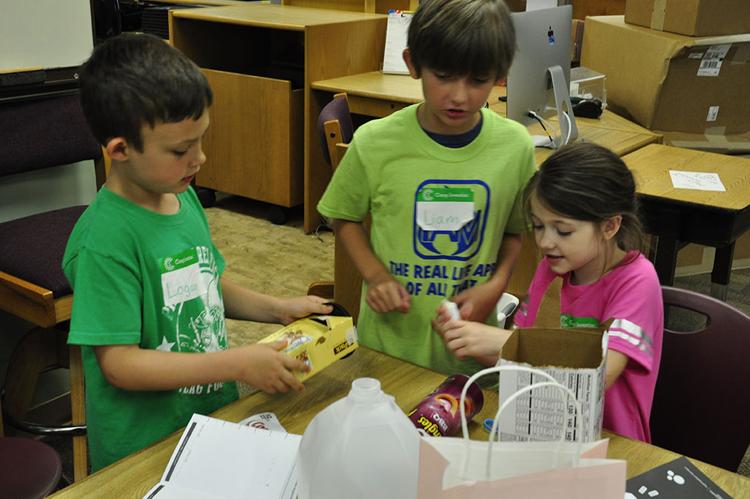 Pikeville Elementary students from pre-school through sixth grade attended Camp Innovation this week to explore science, technology, engineering, art and mathematics (STEAM) skills and have fun at the same time.
Camp Director Markayla Stevens said there were about 90 students attending this year, and that number has only grown since the camp started nearly 10 years ago.
"We have sign ups during STEAM nights during the school year," she said. "STEAM nights is where we explore technology and one of the areas is Camp Innovation. We give them a little taste and they can come back for more from the week-long camp in the summer."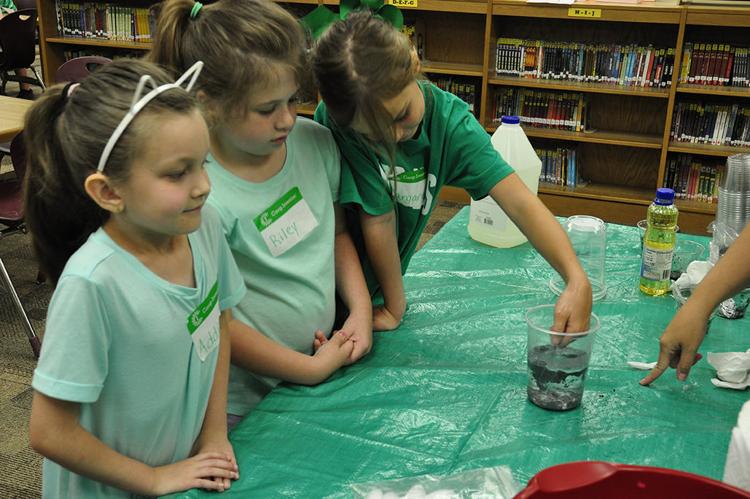 In addition to the elementary-aged students, middle and high school-aged students participate as "leadership interns" to assist teachers during the camp.
"These students arrive the day prior and spend time learning what to do and how to interact with students," said Janice Roberts, Camp Invention assistant director. "Then during the rest of the week, they are the leaders-in-training, and earn up to 38 volunteer hours for the whole camp."
Camp Innovation had four modules on Monday: The first was to allow students to design and make their own superhero costumes; the second let kids be "research recruits" to find hidden fossils in dried blocks of clay; the third was "Oribots" to help kids learn how to build and use robots; and the final module was Farm Tech — how technology is used in farming and to design, build and test structures.
"The kids work on their projects all through the week and on Friday, they will have a presentation for their families to share what they have learned this week," said Stevens.