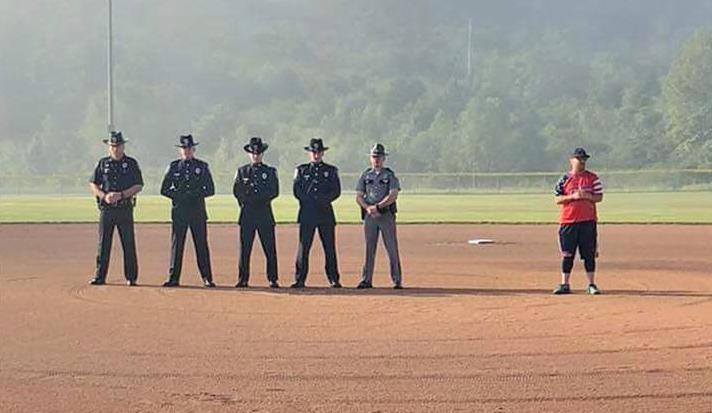 The second Scotty Hamilton Memorial Softball Tournament was held on Aug. 30 at Stonecrest Sports Park. It was a beautiful day to pay tribute and honor to Unit 111.
Seven teams participated in the event which included Sportsreach — Michael Dean Haney, Full Draw — Buck Martin, Rays Softball — Dave Smiley, Alcoballies — Brandon Holbrook, Outlaws — Chris Slone, Good ol' Boys — Dougie Ison, and Scrubs — Trey Conley. The umpires were Doug Spears and John "Gump" Bevins.
To start the event, members of the Pikeville Police Department, along with Kentucky State Police, were available to say a few words about Scotty. After a moment of silence, prayer was held. Brynlee Hamilton, Scotty's daughter, announced "PLAY BALL" and the games began.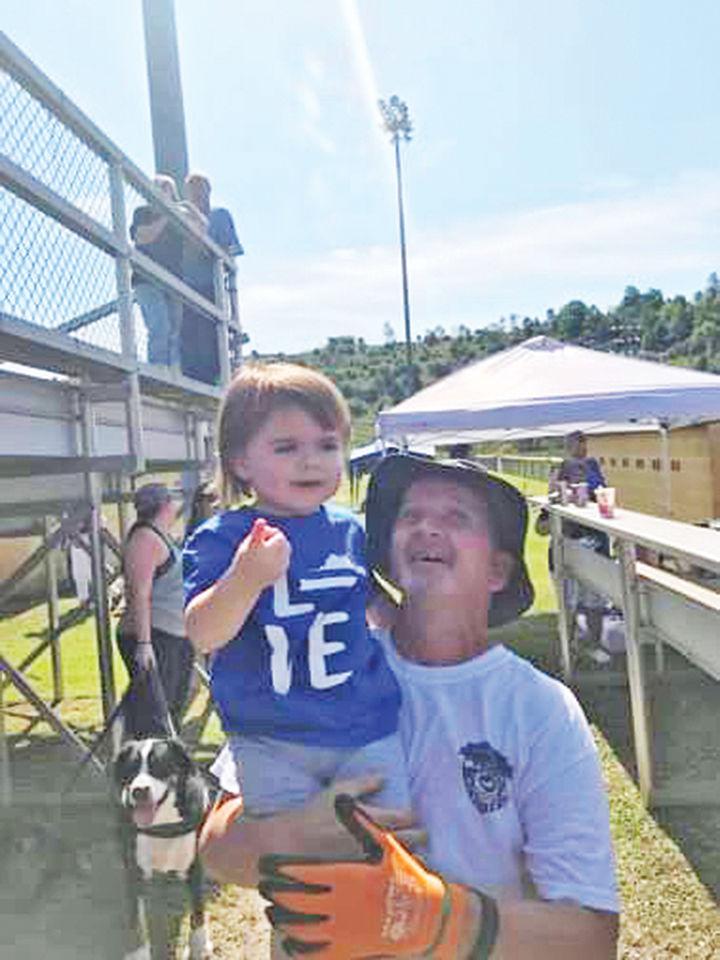 After the first couple of games, Jeffery Adkins got all the players on the field at 11:11 a.m. and black balloons with 111 on each were released, paying respect to Scotty.
The championship game came down to playing for the right to be called "Scotty's Champs."  The two remaining teams were Sportsreach-Michael Dean Haney and Full Draw-Buck and Kevin Martin. Congratulations to both teams for battling the heat all day. Haney's Sportsreach team at the end of the day is now double-dipping with two scoops, defending their title from last year.
There was nothing to complain about for Martin's Full Draw team either because this team is very talented, gritty and scrappy. Sportsreach said the Full Draw team played with great sportsmanship, which is probably the best compliment a team gets.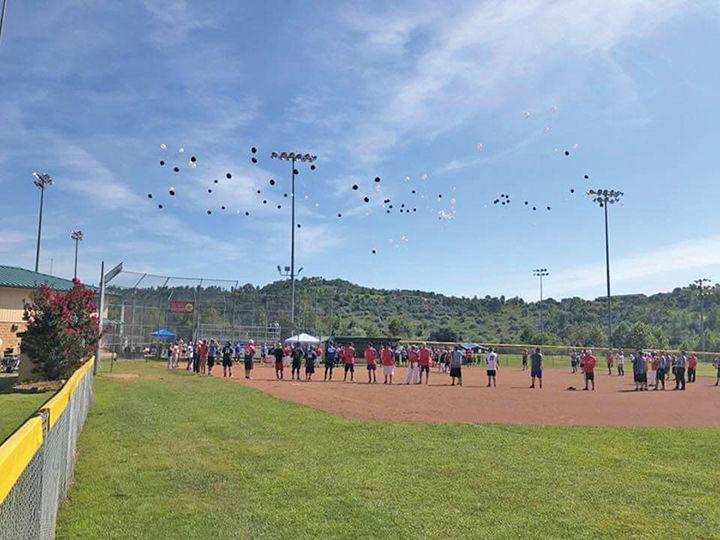 At the end of the day, no team should hang their heads. It's a kids' game that we all are blessed to be a part of and enjoy. RIP 111, you were special. Can't wait to see you on the other side!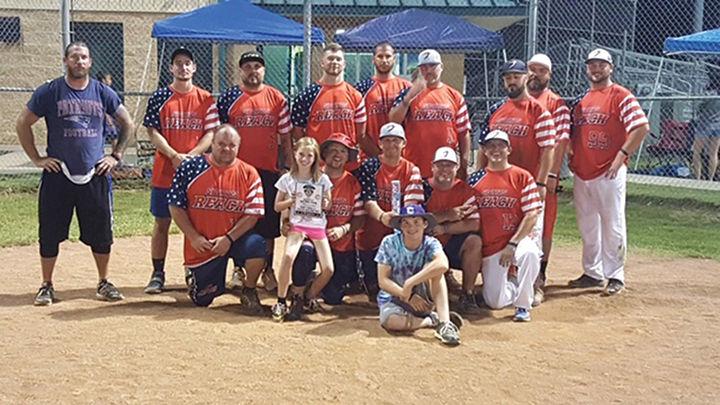 There are some special people to thank for running the tournament and for some very special people attending. Thanks to those in attendance including Patricia Hamilton (Scotty's mother), Chelsi and Brynlee Hamilton (wife and daughter of Scotty), Kevin and Susan Lockhart (family of Scotty's), Kevin and Lauren Thacker (brother and sister-in-law of Scotty's), Jerry Adkins (Jeff's dad) and Larry and Birdie Johnson (Jeff's stepfather and mother). Thanks, also, to ThoroughBred Mechanical for their donation.
Jeff Adkins said, "On behalf of my adopted family, the Scotty Hamilton family, from the bottom of our hearts, thanks to all the guys who played in honor of my 'brother'. It is a blessing to play in this event and to honor and show respect to this fallen officer."
Thanks again to all who continue helping make this event grow!!!