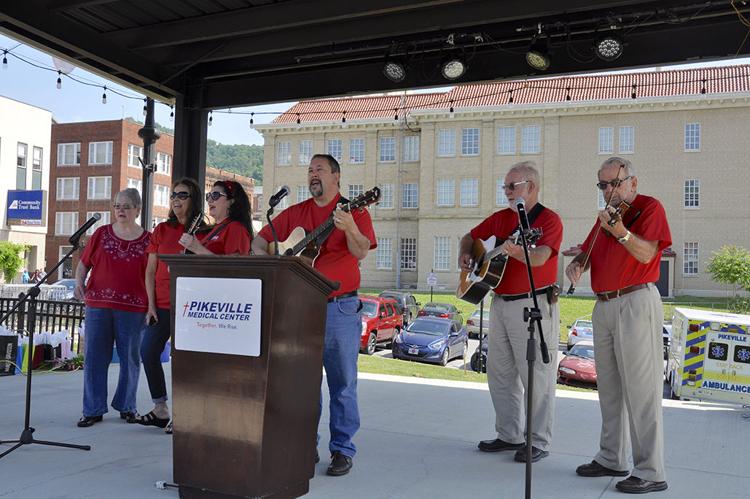 Pikeville Medical Center hosted a Stroke Awareness Day at the East Kentucky Expo Center Billy Johnson Stage Wednesday, welcoming more than 200 attendees.
"Stroke is the fifth leading cause of death in the United States and a leading cause of adult disability," said Dr. Naveed Ahmed, director of the PMC Primary Stroke Center.
"In 1989, under the administration of President George Bush, stroke awareness month was formally recognized to publicly raise awareness of stroke risk factors," he said. "Up to 80 percent of strokes can be prevented due to factors such as hypertension, diabetes, cholesterol and smoking. A stroke can happen to anyone — at any time and any age."
According to the National Stroke Association, s stroke happens when blood flow to an area of the brain is cut off.
"A stroke is a brain attack. When one occurs, more than two million brain cells are deprived of oxygen and begin to die," Ahmed said. "A stroke can cause you to lose speech, movement, memory and change your life forever. There are nearly 6.5 million stroke survivors in the U.S. — of those there was a 44 percent increase in the number of Americans hospitalized due to stroke over the last decade. It's important to get involved, take action to prevent strokes or share your story to give other young stroke survivors hope and encouragement."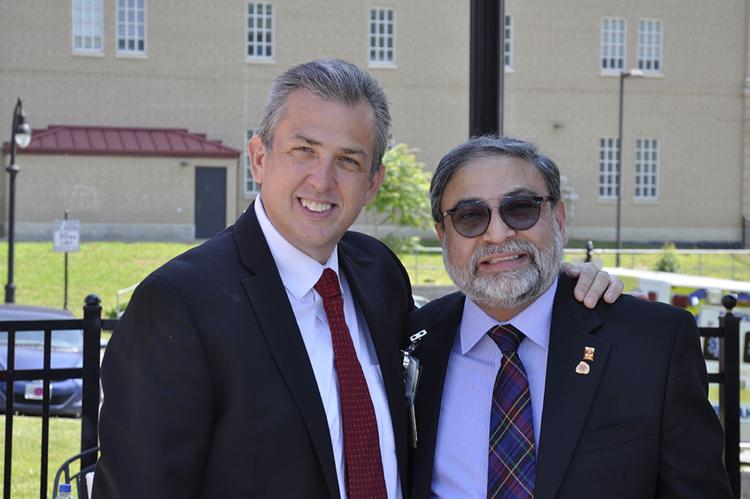 Ahmed said that Kentucky is one of nine states within the "stroke Belt," an area that has been recognized by public health authorities for having an unusually high incidence of stroke and other forms of cardiovascular disease.
Screenings offered by hospital employees at the event shared individual risk factors with participants, including BMI, blood pressure, A1C, foot screenings and information and follow-up appointments set up for those with higher levels of risk.
"One of the unique advantages of our facility is due to the skills of our staff and our physicians," said PMC CEO Donovan Blackburn. "Dr. Ahmed and and his team are committed to their families, the hospital and our community and have built a nationally-recognized and award-winning stroke center.  Our world-class care is due to people like Dr. Ahmed and the people in the stroke program."